---

"Mobilizing Support for Medical Missions and other Nonprofits".
Our mission is to offer a stewardship plan for great non-profits (including our own non-profit) via the Switch&Support Stewardship Plan presented at www.switchandsupport.org.
We are a Christ-centered non-profit ministry – Healthy Initiative Ministries (HIM), an approved 501(c)3 organization dba Medical Mobilizers (our former name).
Our initial focus is to mobilize support for several medical mission organizations.  We aspire also to assist pregnancy care centers that are saving the lives of babies from unplanned pregnancies while proclaiming the Good News (Gospel) of our redemption and salvation in Christ Jesus.  Lastly, we aim to mobilize support for any nonprofit organization with a noble cause or mission.  Our initial organizations to assist are the BUV Ministry and our own Healthy Initiative Ministries (dba Medical Mobilizers).
Additionally, we offer other resources such as some Book Studies / Devotionals written from favorite books like In His Image by Dr. Paul Brand and Philip Yancey.  Dr. Brand was one of my mentors while living and continues now as a mentor as an award winning author.  Click on the Resources tab to access these devotionals and other recommended resources, etc.
Please contact me at 615-238-4035 or email  ron@medicalmobilizers.org to share experiences or to request services.
Note:  if you are looking for the  Essential Haitian Creole Expressions tapes, please click HERE.
By God's Grace, 
Ron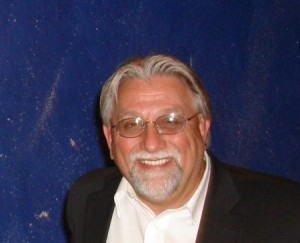 Ron Lively, M.Div., M.A.
Founder / Executive Director
Healthy Initiative Ministries- dba Medical Mobilizers
ron@medicalmobilizers.org
615-238-4035