---
These study guides for Healthy Initiative Ministries, that are being developed and uploaded gradually, are intended to be used with or without the books whereas the Discipleship Training requires the book.  These study guides are offered free of charge by the generosity of our donors and hopefully funds from our Switch&Support Funding Plan. Please consider partnering with us by making a financial contribution  on our Partners page to help provide these for others in need.  Another way to give is to go to www.switchandsupport.org to use the services offered to generate ongoing support.  Select HIM as your preferred Cause.   Thanks, Ron
Click

HERE

for some Study Guides of selected books like Addiction & Grace; Fighting for our Marriage; and In His Image.  Click

HERE

for the study guides of Essentials of Discipleship.
Some Favorite Books:

Fearfully and Wonderfully Made 

 
by Dr. Paul Brand & Philip Yancey. Zondervan Publishing House, Grand Rapids, MI. (1980).
Mysterious, intricate, pulsing with energy…the human body is an endlessly fascinating repository of secrets. The miracle of the skin, the strength and structure of the bones, the dynamic balance of the muscles . . .your physical being is knit according to a pattern of incredible purpose. In Fearfully and Wonderfully Made, renowned surgeon Dr. Paul Brand and best-selling writer Philip Yancey explore the human body. Join them in a remarkable journey through inner space — a spellbinding world of cells, systems, and chemistry that bears the impress of a still deeper, unseen reality. This Gold medallion Award-winning book uncovers eternal statements that God has made in the very structure of our bodies, presenting captivating insights into the Body of Christ.
In His Image – by Dr. Paul Brand & Philip Yancey. Zondervan Publishing House, Grand Rapids, MI. (1984).
In Fearfully & Wonderfully Made, Philip Yancey and Dr. Paul Brand revealed how God's voice is encoded in the very structure of our bodies. In His Image takes up where its predecessor left off, beckoning us once again inward and onward to fresh exploration and discovery. Yancey and Brand show how accurately and intricately the human body portrays the Body of Christ. In five sections―Image, Blood, Head, Spirit, and Pain―the acclaimed surgeon and the award-winning writer unlock the remarkable, living lessons contained in our physical makeup. This Gold Medallion Award-winning book will open your eyes to the complex miracle of the human body, and the even more compelling spiritual truths that it reflects.

Addictions And Grace

.  by Gerald G. May, M.D. Harper & Row Publishers, San Fransciso, 1988.
Addiction and Grace offers an inspiring and hope–filled vision for those who desire to explore the mystery of who and what they really are. May examines the "processes of attachment" that lead to addiction and describes the relationship between addiction and spiritual awareness. He also details the various addictions from which we can suffer, not only to substances like alcohol and drugs, but to work, sex, performance, responsibility, and intimacy.
Drawing on his experience as a psychiatrist working with the chemically dependent, May emphasizes that addiction represents an attempt to assert complete control over our lives. Addiction and Grace is a compassionate and wise treatment of a topic of major concern in these most addictive of times, one that can provide a critical yet hopeful guide to a place of freedom based on contemplative spirituality.
These audio recordings are very helpful for anyone who needs to learn some basic expressions in Creole.  This was a project of my good friend, the late Valarie Olivier who died as a result of a car accident in Haiti.  Please share these with anyone who is doing mission work in Haiti.
Best Daily online Devotional (in my opinion) is My Utmost for His Highest now on a daily website at www.utmost.org.  Be ready to read each one more than once to gain the full value of these rich teachings about being surrendered to God,  His Spirit, His Son and His Will and ways.  Enjoy.
Liberty Health GroupSign up today to join a solution-focused, membership-driven movement. 
Are you willing to help adjust the course of the health care storm?   Our goal is to chart a new course by highlighting problems and offering sustainable solutions for affordable health care. For many health care providers and businesses,
THRIVING
is a dream…
SURVIVAL
is a reality.  We want you to know that there is HOPE!
A comprehensive online community and resource for opportunities, education, networking, and support to begin or further a journey in healthcare missions. It's the place to search for serving opportunities, connect with organizations, share stories, and learn about missions preparation, global health issues, and much more from an extensive library of free content.
Basic Utilit

y Vehicle (

BUV)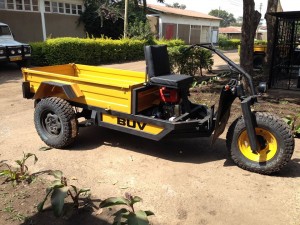 The BUV is a solution to improve the effectiveness of medical mission work in rural Africa and other countries where lack of adequate transportation directly affects the delivery of necessary health care.  Go to BUV Ministry at www.drivebuv.org.  Where needed, we seek to offer this resource.  Presently, we have one African based BUV manufacturing plant and that is in Tanzania.  Go to www.BUVTanzania.com or their Facebook page at  www.facebook.com/buvtanzania.  Let me (Ron) know if you wish to learn more about this very valuable resource.   – Ron
On Call Magazine:
Click on the World Medical Mission's On Call magazine image to read or download the latest edition of On Call. Each issue includes stories of how your support enables World Medical Mission to bring help to the hurting in Jesus' Name. The "Calling for Help" page includes a list of mission hospitals that need short-term assistance.
FOR MEDICAL COUPLES:

Marriage Enrichment
I helped to launch The Marriage Enrichment Ministry with some CMDA members who saw a need to minister to married healthcare professionals.  Having written the initial program and then assisted in the ongoing development of the curriculum, it was my privilege to serve as the national director of CMDA's Marriage & Family Ministries.  This focus grew out of my Masters in Marriage & Family degree from RTS in Jackson, MS.  I started offering weekend Medical Marriage Enrichment Retreats primarily for students and residents at the University of MS Medical & Dental Schools in the mid 1980s when I served as a regional director and as the national director of Marriage & Family Ministries for CMDA.  This ministry continued by CMDA provides four to six conferences per year to provide healthcare couples with an opportunity to nurture and grow in their marital relationships.  The conferences are led by members of the Marriage Commission. They have a three-fold format consisting of brief information sessions, private time for couples to work on assignments to assess their marital relationship and small group sessions which address the unique needs and stresses of healthcare marriages.  Click on the link above for more information.  Ron Lively, MDiv., MA
A Missional Life  (Various authors)
If you're interested in healthcare missions, then this resource is just for you.  Answering a call to missions presents many common challenges.  A Missional Life brings together an inspiring collection of experiences, wisdom, and insights from 14 of the most engaged and influential individuals in healthcare missions today.  Journey with your heart and mind through a series of conversations to better prepare for engagement in the world of medical missions – and ultimately in living a missional life.  The book defines a missional life as "a life surrendered to Christ for service in line with the Great Commission, following wherever and however that may unfold; marked by a deep commitment and obedience governed by a close relationship with Christ to closely listen, continually hear and follow through."  So if you're looking to learn how to fully surrender yourself to a missional life, this resource is just for you.
This is a Christian Health Sharing Program.   This is a Biblical community where Samaritan Ministries members are a group of believers that have come together in Biblical community to help bear one another's medical burdens without the use of health insurance.  This is one of the first of what is being called Association Health Plans that may be what successfully replaces Obamacare.  The community of believers comes together as one Body to assist members in need. This way, individual believers are connected to the larger Body of Christ as they give and receive financial, emotional, and spiritual support.  Please use our referral code which is:  "Penny Lively – Healthy Initiative Ministries" if you join this growing network of thousands of members sharing $millions of real health care bills monthly.   Our ministry will put the referral income to good use like paying for our monthly shares, etc.
Click HERE for
The Four Year Career

– a valuable resource to help better understand the Stream Opportunity.