---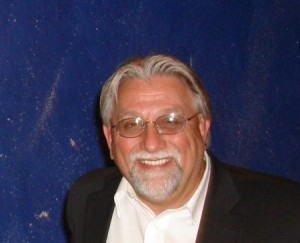 Ron Lively serves as Founder / Executive Director of Medical Mobilizers.
Based near Franklin, TN (USA).
Ron was born on a small rural farm in Green Sulphur Springs, WV.  Hard work on the farm, church activities along with leadership roles in Future Farmers of America (FFA) and 4H programs –  all offered valuable leadership development.  After earning a B.S. in Business Administration / Accounting at Concord University in nearby Athens, Ron served for ten years in hospital administration / accounting in four hospitals in WV, SC, GA and MS.   During this time, he started and finished his studies at Reformed Theological Seminary where he earned the M.Div. and the M.A. in Marriage & Family.
During this time, he also served as a chaplain at a Rehabilitation Hospital.  As an ordained chaplain, he served with ministries like the Christian Medical and Dental Associations (CMDA.org), The Navigators, and with Medical Mobilizers which is a dba of Healthy Initiative Ministries (HIM).  HIM is an IRS approved 501(c )3 non-profit organization.  Ron continues to work with the Institute for Affordable Transportation / BUV Ministry in Indianapolis.   This is on the web at www.driveBUV.org. The latest development is a new ministry called Pastoral Counseling Institute (PCI). The mission is to train pastors for strategic pastoral counseling.  The plan is that pastors who get this training will become mentors to train other pastors – even some pastors who live in Aftica and other countries.  Learn more at www.pcimentors.com.
After trying different options, we have chosen to use Stream  for personal financial support and Stream as an Cause Marketing / Affinity Program called Save & Give Fundraiser to generate funds for our own ministries and also for other organizations who adopt the fundraiser.  At this time, it appears we can best help individuals and organizations with their own Stream business to support their goals for their mission work.  To participate in helping to develop funding for yourself or your organization as a Stream Associate,   go to www.lively.mystream.com and/or call Ron for more information.  Save & Give Fundraiser is at www.saveandgive.org.
Ron's daughter Renee and Craig live in Anderson, SC with their three children.  Ron and Penny have four grown children who live in or near Franklin, TN.  Leeann and JJ with their baby boy live in Murfreesboro.  Josh lives in Huntsville, AL.  Laura and Patrick and their baby girl live in Franklin.  Andrew and Justine with her son Hayden lives in Murfreesboro.
By God's Grace,
Ron Lively, M.Div., M.A.
Founder / Executive Director
Medical Mobilizers
ron@medicalmobilizers.org
615-238-4035
Click HERE for full Resume.