Best Daily online Devotional (in my opinion) is My Utmost for His Highest now on a daily website at www.utmost.org.  Be ready to read each one more than once to gain the full value of these rich teachings about being surrendered to God,  His Spirit, His Son and His Will and ways.  Enjoy.

Please sign up today to join a solution-focused, membership-driven movement.  Are you willing to help adjust the course of the health care storm?   Our goal is to chart a new course by highlighting problems and offering sustainable solutions for affordable health care. For many health care providers and businesses, THRIVING is a dream…SURVIVAL is a reality.  We want you to know that there is HOPE!   $4.44 yearly membership
A comprehensive online community and resource for opportunities, education, networking, and support to begin or further a journey in healthcare missions. It's the place to search for serving opportunities, connect with organizations, share stories, and learn about missions preparation, global health issues, and much more from extensive library of free content.
How about getting credits on your energy bill?  Click on this banner to learn more.
Basic Utility Vehicle (BUV)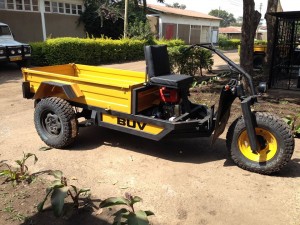 The BUV is a solution to improve the effectiveness of medical mission work in rural Africa and other countries where lack of adequate transportation directly affects the delivery of necessary health care.  Go to BUV Ministry at www.drivebuv.org.  Where needed, we seek to offer this resource.  Presently, we have one African based BUV manufacturing plant and that is in Tanzania.  Go to www.BUVTanzania.com or their Facebook page at  www.facebook.com/buvtanzania.  Let me (Ron) know if you wish to learn more about this very valuable resource.  I am seeking to establish a BUV Factory in Liberia with www.SEEDLiberia.org.  – Ron
Click on the World Medical Mission's On Call magazine image to read or download the latest edition of On Call. Each issue includes stories of how your support enables World Medical Mission to bring help to the hurting in Jesus' Name. The "Calling for Help" page includes a list of mission hospitals that need short-term assistance.
Marriage Enrichment Weekends / for Healthcare Professionals offered by CMDA
Marriage Enrichment
I helped launch and director The Marriage Enrichment Ministry with some CMDA members who saw a need to minister to married healthcare professionals.  This grew out of my Masters in Marriage & Family degree from RTS in Jackson, MS.  I started offering weekend Medical Marriage Enrichment Retreats primarily for students and residents at the University of MS Medical & Dental Schools in the mid 1980s when I served as a regional director and as the national director of Marriage & Family Ministries for CMDA.  This ministry continued by CMDA provides four to six conferences per year to provide healthcare couples with an opportunity to nurture and grow in their marital relationships.  The conferences are led by members of the Marriage Commission. They have a three-fold format consisting of brief information sessions, private time for couples to work on assignments to assess their marital relationship and small group sessions which address the unique needs and stresses of healthcare marriages.  Click on the banner above for more information.  Ron Lively, MDiv., MA
  A Missional Life – Various authors

If you're interested in healthcare missions, then this resource is just for you.  Answering a call to missions presents many common challenges.  A Missional Life brings together an inspiring collection of experiences, wisdom, and insights from 14 of the most engaged and influential individuals in healthcare missions today.  Journey with your heart and mind through a series of conversations to better prepare for engagement in the world of medical missions – and ultimately in living a missional life.  The book defines a missional life as "a life surrendered to Christ for service in line with the Great Commission, following wherever and however that may unfold; marked by a deep commitment and obedience governed by a close relationship with Christ to closely listen, continually hear and follow through."  So if you're looking to learn how to fully surrender yourself to a missional life, this resource is just for you.
Click HERE for The Four Year Career – a valuable resource to help better understand the Stream Opportunity.