I want to help you better understand why we are asking for support for our new projects.   As you may know, many years ago God called me to minister to medical students and to encourage doctors to invest their lives in advancing the Kingdom of Christ.  My work with the Christian Medical and Dental Associations (CMDA), then The Navigators, and finally Medical Mobilizers has been my lifelong ministry.
Recently, I started offering Study Guides free of charge through the website at http://medicalmobilizers.org/study-guides.  I started with In His Image by the late award winning author – Dr. Paul Brand. The information and stories consistently point to principles from the Word of God about the amazing construction of the human body to be compared to the Body of Christ (the Church).
I was then challenged to develop a disciple training plan so I chose another classic book titled Essentials of Discipleship by Francis Cosgrove who had served on staff of the Navigators and Coral Ridge Presbyterian Church with Dr. D. James Kennedy.  This is training disciples to disciple disciple-making disciples!  Get the point?  This is about intentional multiplication of disciples as commissioned to do in the Great Commission in Matthew 28.  Having started with four guys, these are now training four more this fall (2019).  By January 2020, we should have 12 discipling 12, then 24 discipling 24, etc.  Now that seems like there will be a great impact around the country.
Lastly, I chose to write some study guides for another classic book titled Addiction and Grace by Dr. Gerald May.  These are shorter one-page guides but a Book Study / Discussion group I am teaching at the local Franklin Family YMCA twice per month.  I think these will be good for small groups of any kind with students or for church groups.
I know that you already give financially to your church and probably to other important Christian ministries but we need your prayers and support as well to advance these projects of providing study guides and launching discipleship training.   You can participate in this work through prayer and donations as you are led by the Spirit.  And you can ask to participate in the discipleship training as well as use the study guides for your own personal study or small groups.
Eventually, my prayer is that our ministry outreach and projects will be funded primarily by our SwitchandSupport.org Funding Plan.  This is also on our Other Ways to Give web page.
If you feel led to begin a monthly donation of $50, $25, or $10 to help make these study guides possible long term – that would be wonderful.  Or, perhaps it would be better for you to make a one-time donation.  Visit our Donate page at http://medicalmobilizers.org/donate/.
Thank you – In Christ,
Ron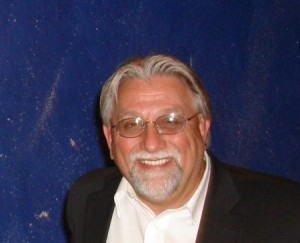 Ron Lively, M.Div., M.A.
Founder / Executive Director
HIM – dba Medical Mobilizers
ron@medicalmobilizers.org
615-238-4035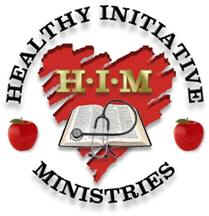 Medical Mobilizers is a Member of the MedicalMissions.com Community.